Why are Science Fairs important?
Science fairs provide you with the opportunity to be curious, create your own questions and seek answers. It encourages you to take a hands-on approach in understanding science, which allows you to build self-confidence. Furthermore, in preparing for the fair, you can develop written and oral communication skills.
Do you qualify for the program?
If you answer yes to all of the following questions, we'd love to have you join our program!
Are you one of the following:

a young person in or from government care? (Care meaning having accessed services from the Ministry of Children and Family Development and Delegated Aboriginal Agencies)
a youth with refugee experience
recent immigrants (within the last 3 years)
a youth from families exposed to violence, drug/ alcohol problems

Are you enrolled in grade 8 – grade 12 in BC (whether it be public, private, or home school)?
Are you interested in participating at science fairs?
Can you commit to bi-weekly meetings with your mentor for the duration of the school year?
What does the mentorship program entail?
This is a mentorship program offered during the school year aimed to prepare you for participating in the regional science fair. With the information you provide on the application form, you will be paired with a mentor who shares similar interests in science. Your mentor and you will go through mentorship program orientation together to better understand the purpose and format of the program. During the school year, your mentor and you will meet twice a month to work on the science fair project. We understand that many youths face financial barriers that may prevent them from participating in the science fair, therefore, the program will provide/ cover the costs of the following when necessary:
A laptop (upon request) for conducting research and meeting mentors virtually
Materials for the science fair project
Travel/ accommodation expenses if traveling is entailed to participate in the science fair
Registration fees for the science fair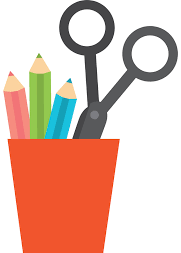 Program Timeline